Emergency Dentistry Montreal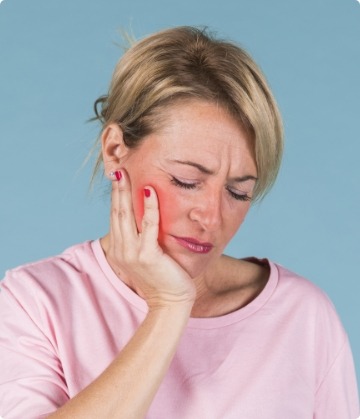 Have An Emergency?
Dealing with a severe dental problem outside clinic hours? You will likely need emergency dental care. Don't panic—we are here for you.
Knocked out tooth
Broken or chipped tooth
Toothaches
Lost filling
Damage to porcelain veneer, dental crown
Tooth abscess (infection)
Bitten or cut cheek, lip or tongue
Emergency Dental Services in Montreal and Brossard
Alpha Clinique Dentaire Montreal provides urgent dental care for those who need it. We will always have a professional and compassionate emergency walk in dentist to deal with your emergency.
Call our clinic at (514) 934-0404. We are open 7 days a week, and a dentist will always be available.
Concerned about costs and insurance coverage? We can quickly provide clear rates and comprehensive descriptions of the treatments you need so you can consult your insurance provider.
How will you know if you need emergency dental care?
Not all dental problems are considered emergencies. Ask yourself these questions to determine if you need urgent dental care or can wait a day or two:
Are you experiencing severe pain? Acute pain is a sign of an emergency.
Did you lose a tooth? Immediate treatment can potentially save it.
Are there signs of an infection, such as knots or swelling on your gums or around your face? Any serious infection or abscess in the mouth can become life-threatening, and urgent treatment is best.
Are you experiencing bleeding in the mouth? This is another potential symptom of a dental emergency.
Any dental malady needing immediate treatment to alleviate serious pain, save a tooth, or stop bleeding as well as potentially life-threatening infections are considered dental emergencies.
Call Alpha Clinique Dentaire Montreal right away at (514) 934-0404 and be ready todescribe what happened. We're here to help.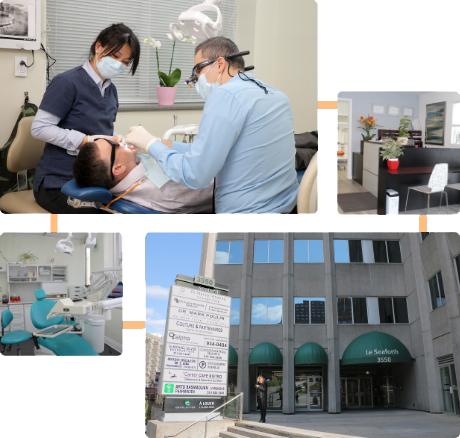 24/7 Dentist on Call
Emergency dental care call us on


(514) 934-0404
2 Convenient Locations
Get directions to our dental clinic


Montreal 

Brossard
Opening Hours
Mon-Fri 8:30AM – 6:30PM
Sat-Sun 9:00AM – 5:00PM
How to deal with common dental emergencies?